If your idea of the perfect walking holiday is a mix of exploring rugged trails inland, and enjoying fabulous coastal walks, the Maremma area of Tuscany is calling. Stretching along the southern coastal locality between the Livorno and Grosseto provinces, and taking in the rugged regional park of 'Parco dell'Uccellina', the area provides walking trails for all levels of competence and fitness.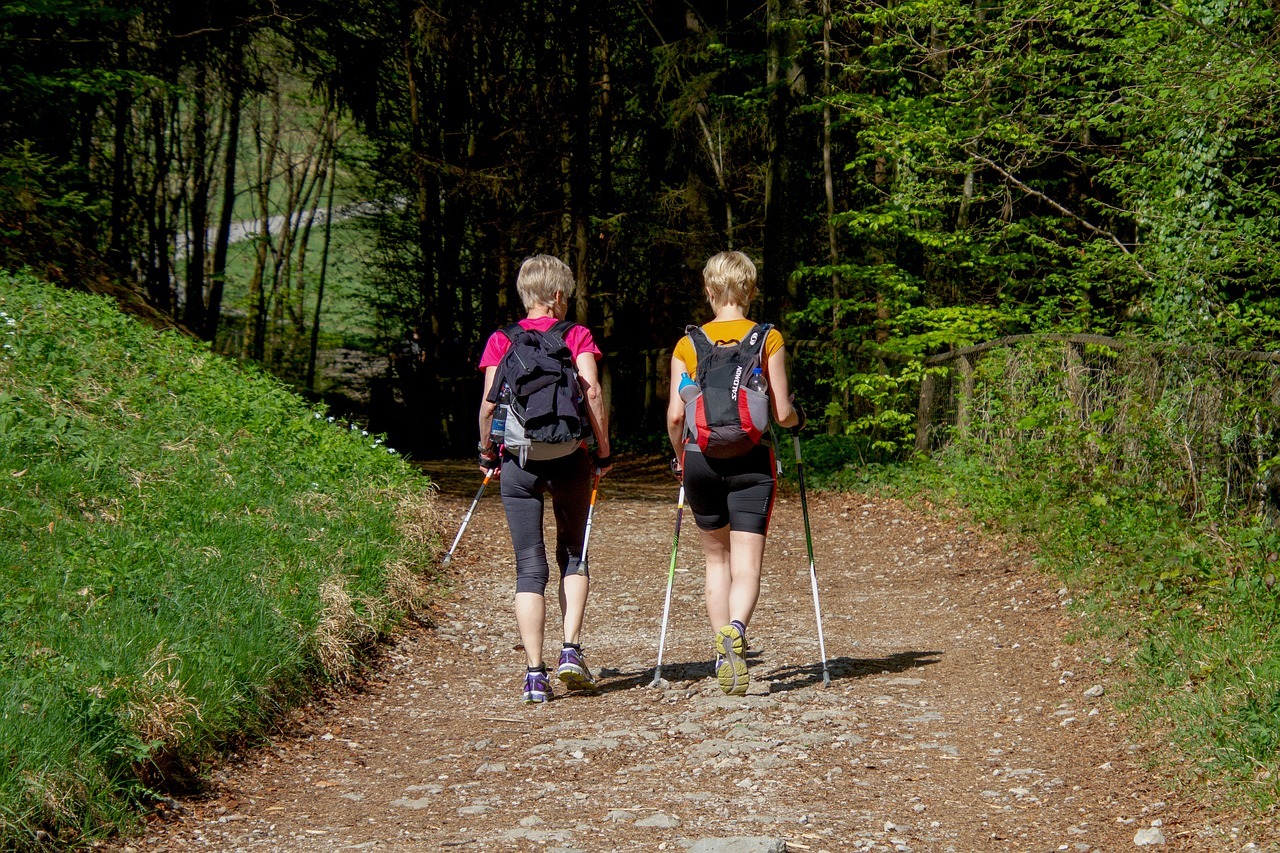 Hiking is an excellent form of exercise for the lower body, heart and lungs. Nordic walking however, uses stout walking poles and is an increasingly favoured method of distance trekking which also exercises the muscles of the upper body. The coastal Nordic walks will take you through areas of colourful heather and wild rosemary, while further inland the trails will lead you through the forests and woods of a range of broadleaf and coniferous tree species.
So many things to do in Maremma
What better way to unwind after a hard day's Nordic walking, than with a visit to the fabulous thermal waters of Saturnia. The town sits on a hill overlooking the springs, and remains of its Greek, Etruscan, and Roman past are still visible in the form of its Roman Gates, which date back to 2 B.C. Other close areas of interest are the Bagno Santo (Holy Bath), the medieval walls, the Church of Santa Maria Maddalena, and the Archaeological Museum.
The Diaccia Botrona nature reserve is a protected area stretching almost 2,500 acres. Part dry and part wetland, a good pair of Wellington boots should be in your kit if you want to make the most of viewing the herons, geese and wild ducks on your walk around the marshes. In the dry areas you will find not just fox, badger and hedgehog; but various bird species, hawks, tortoise, porcupine, tree frogs, and grass snakes, as well as the parks multimedia museum.
A visit to Tuscany encompasses much more than just trekking. Be sure to visit the Colli di Maremma and its fabulous vineyards. Try the local wines, and sample traditional local cuisine. The cities of Castiglione della Pescaia and Massa Marittima, and the delightful small towns of Scarlino, Buriano and Vetulonia can all be included in your walking itinerary. Rub shoulders with the locals, and immerse yourself in true Tuscany culture.
Finally, give those burning feet a break, and make your way to one of the unspoilt beaches along the Rocchette coastline such as Castiglione della Pescaia, Punta Ala and Cala Violina. Unspoilt is the byword, so be sure to include a packed lunch and drink in your rucksack, in case any local amenities are closed.
Appartmentpark Grosseto

Saubere und ordentliche Appartmentanlage. Schöne und nicht überfüllte Swimmingpools; kein natürlicher Schatten, ausreichend Liegestühle und Sonnenschirme vorhanden.
Appartmentausstattung gut; Küchenutensilien teilweise spartanisch.
Sehr einsam gelegen, keine Einkaufsmöglichkeiten in Fußentfernung.
Internet vorhanden, jedoch langsam und unbeständig.

bamblau
Fantastische Erfahrung

Weitläufige und gemütliche Anlage im Ranchstil. Swimmingpool im Mai noch nicht warm. Staubige Zufahrtstraße und Parkplatz. Das Auto ist nach einem Tag staubig, dass man eine Waschstraße braucht. Sehr freundliches Personal.Ruhige Lage.

Redwhitered
Sehr schöne Anlage in ruhiger Lage, Meer in der Nähe

Die Anlage liegt etwas abseits, jedoch dadurch sehr ruhig. Völlig ohne "äußere Einflüsse". Sie wirkt durch die Anzahl der Appartements auf den ersten Blick überlaufen, was im Juli in keinster Art und Weise der Fall war. Selbst der Pool war nicht überlaufen.

Nico A